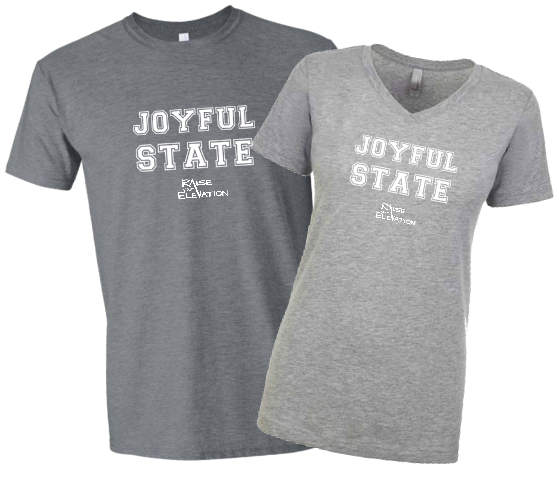 Spread good vibes everywhere you go with a Joyful State shirt. This double entendre is made to look like a college shirt, while promoting a state of joy.
These two shirt styles are some of the most highly rated cuts and feels on the market today. You will love the feel of these shirts, and you will also love this Joyful State design. The 100% cotton make of each shirt will wear soft and sturdy. Available in a Men's / Unisex T-Shirt or Ladies V-Neck.
During the checkout process simply choose the size and type (Men's / Unisex or Woman's V-Neck)
This shirt is sure to be one of your new favorites, and it will put you and others in a joyful state every time you wear it!