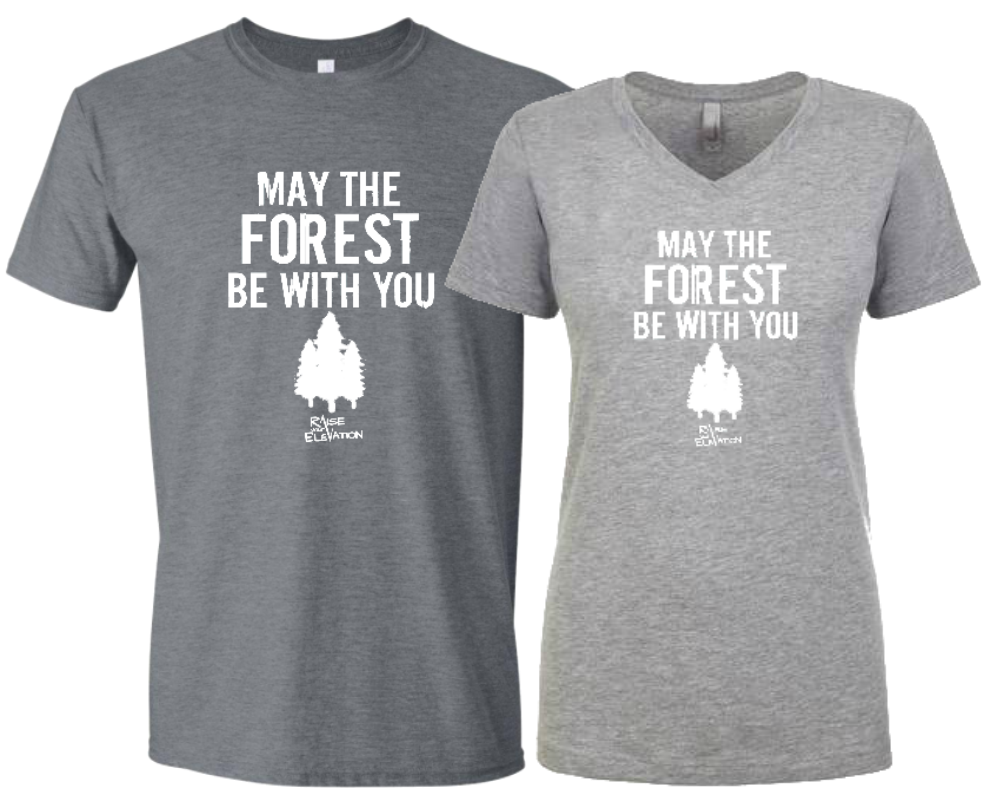 This May The Forest Be With You t-shirt is one of our most popular chari-tee's ever. This play on the Star Wars theme "may the FORCE be with you" is going to become one of your favorite shirts. Being based in Asheville, NC and having a particular love for our natural forests around the world, we wanted to do something special to give back and help preserve these great lands around the world. A portion of all proceeds on these shirts go directly to natural land conservancy.
The May The Forest Be With You saying has been around for years, and we've been running with it in a unique way to create this very popular design and supporting amazing forests around the world. You will love the fit and softness of the traditional tee & v-neck. Both shirt types are top rated and get tremendously positive feedback. We hope you enjoy sporting this shirt around town, or down the trails and rivers while hiking, biking, or kayaking! ?
Scroll down to see the options and click your cut and size. You can choose a Men's / Unisex style t-shirt, or a woman's v-neck style t-shirt. For more information, see our size chart here.
To see versions of this shirt that feature Dupont State Forest and Pisgah National Forest near the Raise Your Elevation headquarters in Asheville, NC see here.